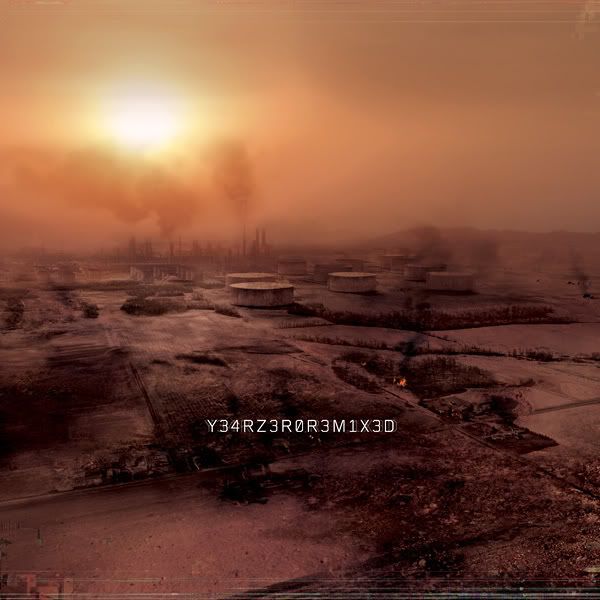 Nine Inch Nails
mastermind Trent Reznor has gladly announced that he is label-free as of October 8, saying "I've waited a LONG time to be able to make the following announcement: as of right now Nine Inch Nails is a totally
free agent, free of any recording contract with any label." On November 20, Reznor will release Halo 25,
Y34RZ3R0R3M1X3D
(Year Zero Remixed) (
read a review of Year Zero
), which will free him from his long relationship with
Interscope Records
.
In recent months, Reznor has been quite vocal about his distaste for labels in general, loudly complaining about the high costs of
Year Zero
in Australia, Interscope's griping about the leaking of tracks from the album, and so on.
Y34RZ3R0R3M1X3D
will be available digitally (iTunes and Amazon), on vinyl, and on CD. Reznor personally recommends the six-panel gatefold vinyl jacket vinyl edition for its aesthetic appeal. The CD/DVD-ROM edition will come with multi-tracks in GarageBand and Ableton Live format as well as generic WAVE form.
Tracklisting:
1. gunshots by computer: saul williams
2. the great destroyer: modwheelmood
3. my violent heart: pirate robot midget
4. the beginning of the end: ladytron
5. survivalism: saul williams
6. capital g: epworth phones
7. vessel: bill laswell
8. the warning: stefan goodchild featuring doudou n'diaye rose
9. meet your master: the faint
10. god given: stephen morris & gillian gilbert
11. me, i'm not: olof dreijer
12. another version of the truth: kronos & enrique gonzalez müller
13. in this twilight: fennesz
14. zero sum: stephen morris & gillian gilbert