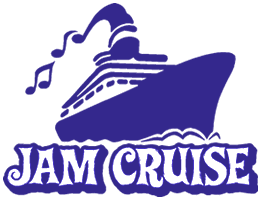 Duuuuuuude,
Jam Cruise 5
is already sold out. Leaving Fort Lauderdale on January 2 and returning on January 7, it is 5 days of solid jamming. Too bad we can't go, my friends, as we were too apathetic to buy tickets. Now we miss the Guitar Hero competition.
And I was just reading in GQ this morning about Pam & Kid's fabulous marriage, and
TMZ
reports that divorce papers have been filed. Bye bye, love.