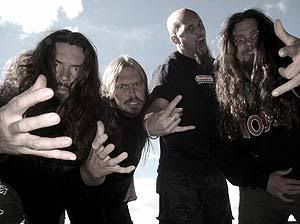 Through the month of November,
Meshuggah
will be writing the songs for their new album, slated for a Spring '07 release. Recording will begin in December, and the band will follow the release with a tour.
Meshuggah have previously toured with Tool, and are known for their complex time signatures and experimental take on musicianship. Their last studio album,
Catch Thirty-Three
featured tracks that comprised a concerto of sorts, with clear variations in tempo and movements.