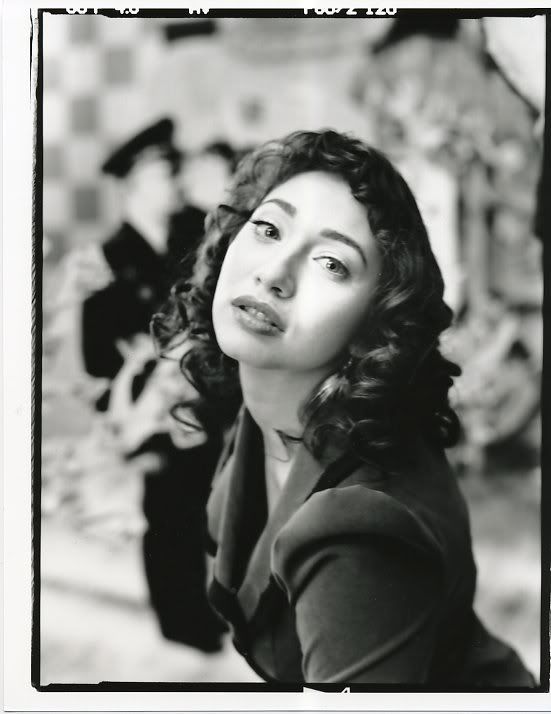 Any Given Tuesday
last saw
Only Son
and
Regina Spektor
at
Sonar
in November of 2006 (
read the review here
). While this last week's show
Ram's Head Live!
didn't mesmerize the author as much as the previous, the sound was 178% better. It would have been 200%, but the girl who sounded (but unfortunately did not look) like a contestant from
Beauty and the Geek
took some points off.
Only Son started out with a few acoustic songs before launching into his popular iPod band set (an iPod plugged into the sound system plays the backing tracks while Only Son sings and plays guitar). Fun, yes, but after touring once with Regina Spektor, hasn't this guy learned that he has to introduce himself to the crowd a couple times? I kept overhearing people asking, "Who is this guy?" Trust me, Jack, people aren't that bright.
As for Regina, what is there to say that hasn't been said before? A charming woman, a captivating performer. Her voice is masterful and unique, employing beat boxing, unusual forms of percussion, and a perfect blend of imperfection and poise. With recent favorites such as "Fidelity" and "On The Radio" balanced by older ones such as "Us" and (a personal favorite) "Ghost of Corporate Future", Spektor masterminds the art of pleasing old and new fans alike without screaming sell-out.
The intimacy wasn't as palpable at Ram's Head Live! as Sonar, causing concern that Spektor can't satisfy a venue any bigger than this, but for her most forgiving fans, any proximity to her charm and character should suffice.