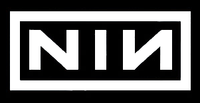 As you know,
Nine Inch Nails
has a new album due on April 17,
Year Zero
. A number of websites have appeared, apparently relating to the album:
http://iamtryingtobelieve.com
http://anotherversionofthetruth.com
http://bethehammer.net
http://105thairbornecrusaders.com
http://churchofplano.com
http://www.consolidatedmailsystems.com
Word is that
42 Entertainment
, who have done viral marketing for Halo 2 and other high profile items, are behind these sites.
And if you haven't yet, check the tracklist for
Year Zero
here
.