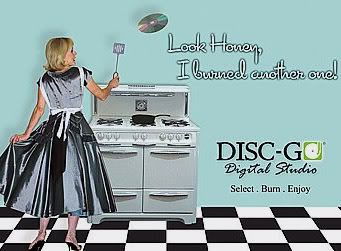 Now available at Towson & Belair
Record & Tape Traders
locations is
Disc-Go Digital Studio
, a kiosk that contains 500,000 songs and 50,000 albums and allows the customer to burn CDs in seven minutes. According to Digital Kiosk Technologies, LLC, the kiosks also allow media to be downloaded to MP3 players, too.
R&TT is making a move to maintain its customer base by reaching out to the new generation of consumers who are content with buying digital format music. As brick-and-mortar stores compete with
iTunes
and other digital stores, will Disc-Go keep stores alive?