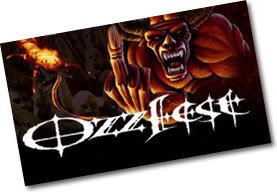 Ozzfest
2007 will be free. Yes. F-R-E-E. The news broke today at
Pollstar
's Concert Industry Consortium. Sharon and Ozzy Osbourne explained that Ozzfest 12, which kicks off July 7 in San Bernardino, CA, is not going to cost fans a penny.
The tour will continue through 25 cities including San Diego, San Francisco, Seattle, Denver, Albuquerque, Phoenix, Dallas, San Antonio, Kansas City, St. Louis, Chicago, Indianapolis, Columbus, Pittsburgh, New York, Boston, Philadelphia, Hartford, Charlotte, Atlanta, West Plam Beach and Nashville. Final dates have yet to be confirmed.
"For the last few years," says Sharon, "ticket prices have steadily climbed as artists demand more and more money for summer tours. We certainly want everybody to make money, however we also want the kids to be able to afford to come out and have an incredible experience. If we continued with the traditional touring festival model, we would have no choice but to raise ticket prices again this year."
The bands will not be paid, but reap their reward in exposure to a massive number of fans. The good news is that, for a summer festival which has been bleeding its fans dry as the years pass and tickets skyrocket, fans are finally getting some love. The bad news is that Ozzfest will likely not draw any blockbuster headlining bands this year, since they don't need the exposure.
To gain entry into the event, fans will go to
www.ozzfest.com
or
www.livenation.com
to find links that will direct them to special sponsor sites where tickets can be secured. More details regarding the process are forthcoming.