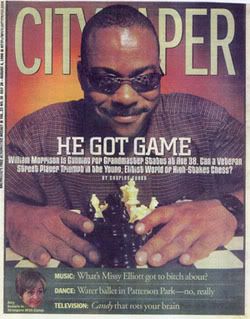 . . .was totally awesome! Had a great time out there with good friends. My only suggestion for next year would be live music. But there was lots of good beer (and some terrible ones, too), and the weather could not have been better.
The only downside was the event sold out! Well, maybe not so much a downside, as people were not elbow-to-elbow and the lines were not bad at all. Perfect planning,
City Paper
! See you next year!
Did anyone else make it out?