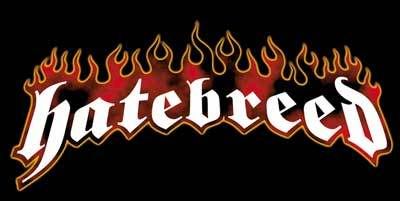 Hatebreed
has plans to launch an official fan club in May. Fans who order tickets to the upcoming tour (see dates below) can join the club for $30, which will get you a signed poster, an exclusive t-shirt, and a meet-and-greet with the band before the show.
And, in what seems to be happening with all my favorite bands right now, except for
Tool
, they're skipping Baltimore/DC!
Friday 5/18/2007 Water Street Music Hall Rochester, NY
Saturday 5/19/2007 Webster Theatre Hartford, CT
Sunday 5/20/2007 Starland Ballroom Sayreville, NJ
Monday 5/21/2007 Tremont Music Hall Charlotte, NC
Tuesday 5/22/2007 Headliner's Music Hall Columbia, SC
Wednesday 5/23/2007 House of Blues Myrtle Beach, SC
Thursday 5/24/2007 The Masquerade Atlanta, GA
Friday 5/25/2007 Revolution Ft. Lauderdale, FL
Saturday 5/26/2007 House of Blues Orlando, FL
Monday 5/28/2007 Blue Cats Knoxville, TN
Tuesday 5/29/2007 New Daisy Theatre Memphis, TN
Wednesday 5/30/2007 Juanita's Cantina Ballroom Little Rock, AR
Thursday 5/31/2007 Scout Bar Houston, TX
Friday 6/1/2007 Palladium Dallas, TX
Saturday 6/2/2007 White Rabbit San Antonio, TX
Sunday 6/3/2007 Club 101 El Paso, TX
Tuesday 6/5/2007 Cain's Ballroom Tulsa, OK
Wednesday 6/6/2007 Beaumont Kansas City, MO
Thursday 6/7/2007 Sokol Auditorium Omaha, NE
Saturday 6/9/2007 Emerson Theater Indianapolis, IN