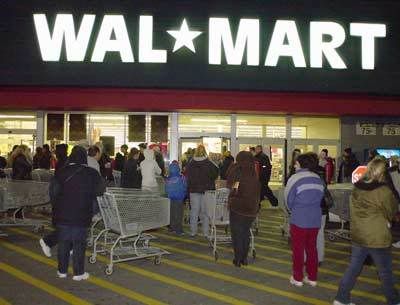 In a further blow to the CD industry (particularly of note in a week where
Nine Inch Nails
and
Avril Lavigne
are expected to peak at 200,000 units),
Wal-Mart
is removing approximately half of the square footage dedicated to physical album sales and replacing it with
iPod
accessories.
I won't buy music at Wal-Mart, nevertheless shop there in the first place. But I can still complain: Not just MP3 player accessories, but only for iPods? Next Wal-Mart will install physical iTunes download stations where I can download edited tracks onto my iPod for 93 cents each. Gotta shave a few pennies off, don't ya, Waltons?
Source:
Kings of A&R