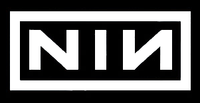 Another couple of sites has been located in the
Year Zero
story:
www.exterminal.com
,
www.freerebelart.net
. Still just noise on the pages, no real content. Perhaps they will update on April 17 when the album is out?
But check out
www.gracetheteacher.net
, which DOES have some content. It's someone's personal blog. Still checking it out for myself, but wanted to spread the word!