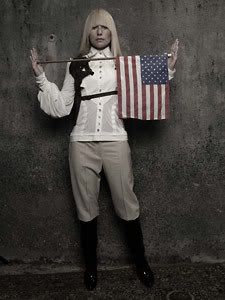 On Tuesday, we
introduced Clyde
from the American Doll Posse. Today, meet Isabel, and
listen to "Yo George"
from the forthcoming Tori Amos album,
American Doll Posse
. If you want to get further acquainted with Isabel,
check out her blog
.
When you pre-order Tori's new album from iTunes, you'll get the single "Big Wheel" immediately and the bonus track "Miracle" when the album is released on May 1. After May 1, you'll receive a code to access pre-sale Ticketmaster tickets for Tori's upcoming tour. When you pre-order the Deluxe Version of the album, you'll also get 2 free video downloads.