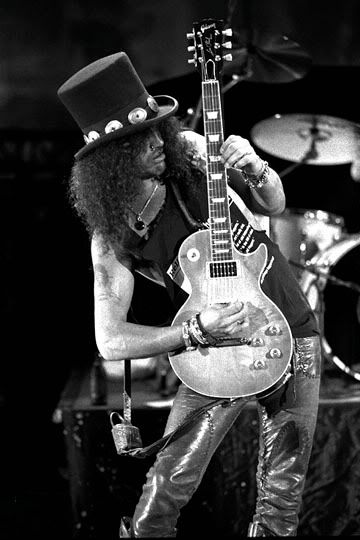 Slash
has stated he wants
Velvet Revolver
to stop playing
Guns N' Roses
(still no
Chinese Democracy
?) and
Stone Temple Pilots
songs, and wants the two groups (GNR and Stone Temple Pilots) to get back together, if only "just for the fun of it."
I guess it's up to Axl to give up the ghost on
Chinese Democracy
, and give peace a chance.
Thanks to Kristen for pointing out this story!
Source:
NME