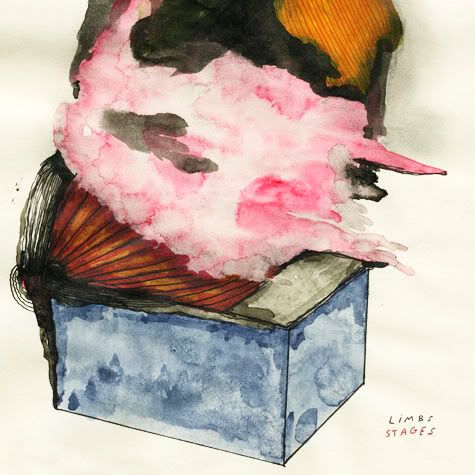 Limbs
are a three-piece indie rock group from Brooklyn, NY. The trio has just unleashed upon us a self-recorded and self-released full-length called
Stages
.
Stages
is the music
Slint
would play if they found themselves playing on an ice-covered pond when the temperature just went above 32 degrees Fahrenheit: the music is just soft enough to keep the surface from giving in, but is still challenging and percussive. Limbs are a band on the edge of several genres. An intriguing emo-punk/indie rock combination,
Stages
avoids the mistake of choppy starts/stops of lousy punk and over-instrumentation of bigger bands (or bigger budgets), sticking with ambient guitars and frontal-assault drumming carried by a healthy bass line. Check out "A Second Pass" and "Stages".
Free MP3: Limbs - "Stages"
Head over to
Limbs' MySpace
to buy the album. The band tells me that they will "hopefully be in Baltimore this summer," so keep your eyes peeled, locals.