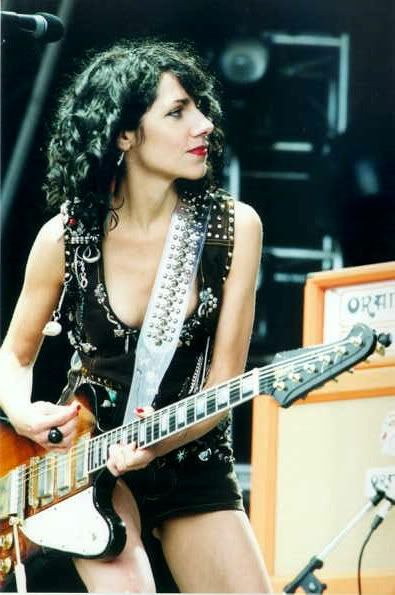 According to
PJ Harvey
's website, things are going quite well in the studio, and there could be a potential autumn release date for Harvey's next studio album.
Perhaps just as exciting is a book in the "33 1/3" series, which releases books about and inspired by historic albums. The book is called
PJ Harvey's Rid of Me: A Story (33 1/3)
. Read more about
"Rid of Me" here
. The title is slated for an August release.
And check out Any Given Tuesday's
Top 10 music icons
, which includes PJ Harvey.