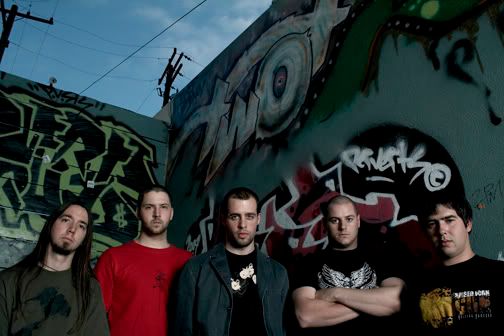 Meet
Ion Dissonance
(whom I knew as ID357 for longer than I'd like to admit before I got a clue). These Canucks make brutal grindcore that will be visiting VA for the
Summer Slaughter Tour
and Allentown, PA for
Infest 2007
. I just listened to their latest track, "Kneel", and this is a preview of what I am convinced will be the band's most mature, technical album to date. As a huge fan of metal, prog, and so much more, I am thrilled to see heavier and heavier bands get more and more technical.
Ion Dissonance's new album,
Minus the Herd
, comes out on June 5.
Free MP3: Ion Dissonance - "Kneel"