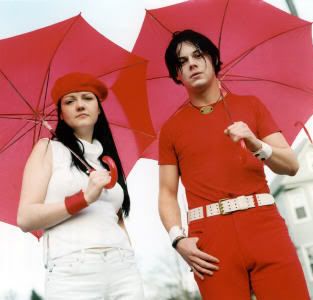 Yeah, I'm usin' the old-fashioned
White Stripes
picture. I like the old picture.
In a world wide exclusive in this week's issue of the NME Jack White explains some of the lyrical themes in the new White Stripes' single ICKY THUMP.
In answer to queries about the song's seemingly political content, in particular the lines: "White Americans, what?/ Nothing better to do?/ Why don't you kick yourself out/You're an immigrant too", Jack explains "I've always been interested in the double-edged sword of being proud of your culture," elaborates Jack. "It's a very touchy subject in America. You can't be too proud or you tip the scale. But at the same time, America is made up of nothing but immigrants. It's a big melting pot, yet there's a lot of segregation still to this day. It's an intricate minefield of a topic."
You can read more excerpts from his revealing interview at
NME's site
.