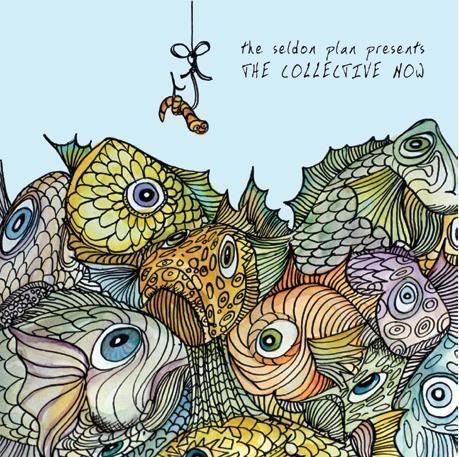 Their initial EP (now out of print)
The Living Room
was intended as a demo but made some waves in the music world, getting reviewed on All Music Guide and grabbing some radio play. Their latest,
The Collective Now
, comes as the follow up to 2005's
Making Circles
. Listening to
Collective Now
draws an instant comparison to former labelmates
Private Eleanor
(
read a review of their latest, Sweethearting, here
) stone of
Barsuk Records
' formula. You'll still get the
Death Cab For Cutie
feel from singer Michael Nestor's vocals, but like a honkin' big hunk of blue cheese, the chemistry is at work on this album bringing forth the nuances that make this band unique.
The layered guitars on "Colored Lenses" are the foundation of an up-tempo rocker of a song (for a pop record), and "Poem For The Middle Class" is a shoegaze-y number followed up by the dream pop "Seraphim". Genre-typing aside, the second half of The Collective Now is strong, as "Seraphim" gives way to the even dreamier "Brandywine Situation". Closing out the album is an alt-country instrumental track southwest Baltimore County residents (Catonsville, mostly) and the neighboring residents of Ellicott City will smile at a track called "Oella". I'm going to jump out on a limb and say somebody in The Seldon Plan is/was a
Dinosaur Jr.
fan, and if not, at least I can safely suggest that fans of Dinosaur Jr. looking for something more clean and poppy pick up The Collective Now.
Listening to this record is like riding westbound on Frederick Road from Baltimore to Ellicott City. The trip starts out smooth and scenic before hitting the rolling hills and finally coming back to the flats (try the manic shift from the bouncy "Dance, Despite The Obvious" to the slow and serene "All The Real Girls"). Try it, from East Baltimore to Howard County, by the time "Oella" comes through your speakers, you should be nodding your head in agreement and wearing out the suspension on your compact car. Just as The Seldon Plan is at home in a small Baltimore venue, this album could be the perfect soundtrack for a westside suburbanite's ride home.
Free MP3: The Seldon Plan - "Colored Lenses"