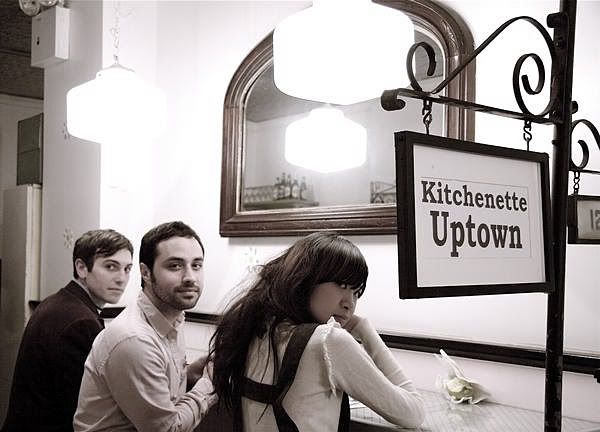 The Pains Of Being Pure At Heart
are from NYC and are about to release an EP on August 7. Newly formed this year, The Pains Of Being Pure At Heart introduce themselves to the world with a song called "This Love Is Fucking Right", a boldly phrased track for twee poppers like these. Ensconced in jangly guitar hooks, this 3-minute ode to
The Cure
is smiley, catchy, and full-on indie pop. Listen if you love
Teenage Fanclub
.
The band has much promise. The early songs show the growing pains of a new band, but by the time they finish an LP, The Pains should be full of love and bubble gum songs for you to enjoy. Early-to-mid-90s high school grads will wax nostalgic, younger kids will learn a lesson in pre-grunge indie sound.
The band:
Alex Naidus - Bass // Kip Berman - Guitar + Vocals //Peggy Wang - Keyboard + Vocals
Free MP3: The Pains Of Being Pure At Heart - "This Love Is Fucking Right"
If you like what you hear, the self-titled EP can be bought at
InSound
when it comes out August 7.