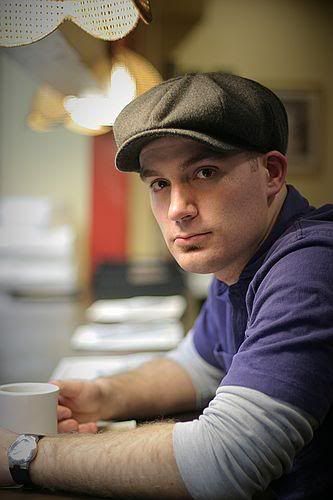 Fulfilling the rock star dream of performers all over the US,
Justin Trawick
has landed a gig at the famous
9:30 Club
. He will be opening up for Baltimore's own
Basshound
. Also playing is
Future
.
About Future – A five-piece band formed during the summer of 2006 and bringing together over fifteen years of combined professional music experience, Future owns an experiment of sound influenced by forms of rock, hip-hop, and blues. Confidently presenting a unique method of music, incorporating socially-conscious lyrics, catching melodies, beats, and grooves, Future brings "music for your minds eye" into full view.
About Justin Trawick - Walking the tightrope between various genres, Justin's music fluently balances between sometimes rowdy, other times consoling, forms of folk, bluegrass, and hip hop bestowing upon listeners an incorporated and organic form of poetry. Justin has been tunefully navigating the Washington, DC music scene since November 2004, quickly expanding his range to larger venues up and down the east coast and opening for the honorable likes of Bob Schneider and Brett Dennen. He plays both solo and with his band, The Justin Trawick Group, as they're notably called, consisting of quite the velvety brew of piano, cello, violin, mandolin, upright bass, hand percussion, and drums. Trawick's debut album, How to Build a Life With a Lemonade Stand serves up a "jaunty attitude [and] rapid-fire lyrics" (Joel Sparks, OnTap Magazine).
About Basshound – Forming in the fall of 2004, Basshound blends blues, funk, jazz, bluegrass, and reggae into a versatile scene of head-bobbing rock. All the time exploring new and creative musical avenues, Basshound takes audiences through the twists of various and harmonious rhythms and the boundaries of sound.
June 29, 2007
9PM-Midnight
All Ages Show
$10