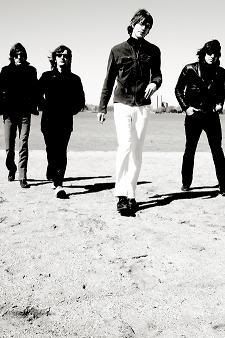 Detroit-based rockers The Go are preparing for the release of
Howl on the Haunted Beat You Ride
. Due in stores July 24th, Howl on the Haunted Beat You Ride is the follow up to the The Go's critically acclaimed 2003 self-titled release,
The Go
.
Former bandmates of Jack White of
White Stripes
and Raconteurs fame, The Go have their own pop sensibility, with a more Beatles meet The Beach Boys sound on tracks like "Invisible Friends". This is definitely more indie pop than the Stripes, whom the band has been known to tour with.
See below to get "Invisible Friends" and hear it for yourself.
The Go - "Invisible Friends"