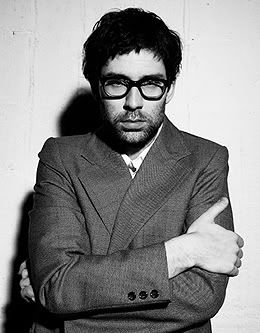 My dear friend Lindsay just told me about
Jamie Lidell
. The song "Multiply" gets plenty of spin time on MTV2, and was nominated for Best Video of 2006. Not to abuse the comparison, but Lidell really does sound like
Otis Redding
on this song! On "Game For Fools" he conjures up
Sam Cooke
in a wistful tune with an upright bass underneath. I haven't felt emotion in a soul track like that since
Al Green
. And on "When I Come Back Around", I am almost certain the godfather himself, Mr.
James Brown
, showed up at the door with his cape on and an 80's synth-pop band in tow. All these comparisons to titans will not sound ridiculous to you once you hear the songs.
Listen to Jamie on his
MySpace
page. Maybe you'll recognize his songs from Target commercials.