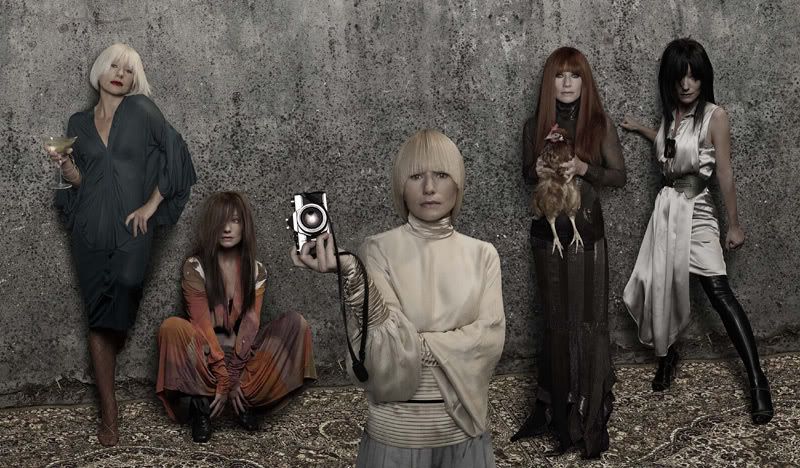 Just got an email from
Tori Amos
(her people, anyway). The tracklisting has been revealed as follows:
Yo George
Big Wheel
Bouncing off Clouds
Teenage Hustling
Digital Ghost
You Can Bring Your Dog
Mr. Bad Man
Fat Slut
Girl Disappearing
Secret Spell
Devils and Gods
Body and Soul
Father's Son
Programmable Soda
Code Red
Roosterspur Bridge
Beauty of Speed
Almost Rosey
Velvet Revolution
Dark Side of the Sun
Posse Bonus
Smokey Joe
Dragon
Not to mention, now we know the lineup for the American Doll Posse! From left to right as above: Santa, Clyde, Isabel, Tori, & Pip. I'm partial to Pip. She looks spunky. And they've all got blogs, according to an
MP3 recording
that Tori unleashed. Maybe more on the blogs later, after I read them all.