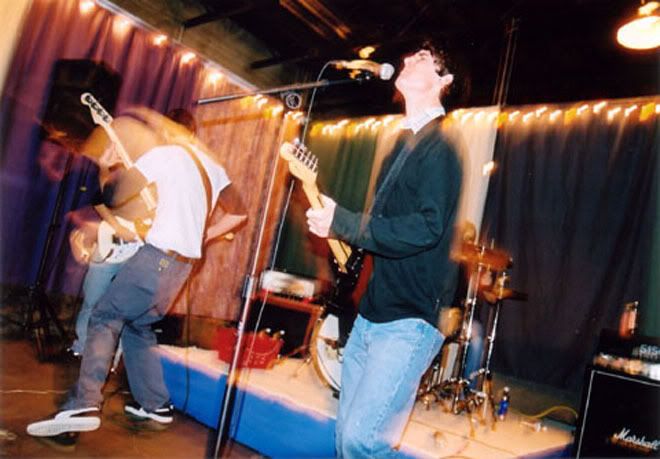 Long-standing Thousand Oaks, California band
Respira
have finally called it quits. After a two-year hiatus, the band played one final show at
The Kung Fu Corner
on December 30.
I wouldn't know they were breaking up, or that they existed in the first place, if it wasn't for College Park, MD label/distro team extraordinaire
Exotic Fever Records
.
A while back (like a couple years) I ordered some records from Exotic Fever, including the then-new
Van Johnson
self-titled release. I think I got it for 8 bucks for pre-ordering, but it's still only 10, and worth a listen if you're into screamo/post-hardcore type stuff from Canadians. I remember a short chain of emails from Katy, the mail order guru for the biz (and a real-deal feminist, which, even in 2007, still matters), wherein I was turned on to a number of other bands (I remember digging
Del Cielo
, who Katy is a part of, as well as Respira and
1905
).
So, a couple years late, and encouraged by the bad news relating to Respira that I discovered on the Exotic Fever site (albeit late), this is my plug for Exotic Fever. Super funky, fresh and fly, it's good music, good prices, and good people. Check it!
And, Respira, thanks for rockin'! Best of luck to you all in the future.