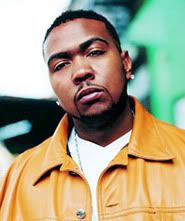 I've been hearing about this for a short time now, but as it gets more and more attention, it intrigues me to an even greater extent (which, I think, is called
hype
). The Nelly Furtado Track "Loose" on her latest album, sounds ridiculously like "Acid Jazzed Evening", a track released in 2000 by a Finnish dude named Janne "Tempest" Suni, who might be in line to get a fat royalty check (and is definitely going to get tons of buzz with this story). According to Tempest
himself
, he's already got a lawyer in his employ for this matter. And the track is available for download as an
MP3
In the
Rolling Stone
piece on the story, you can even see a sound wave comparison of the two songs.
This is a story of interest, not only to anyone who creates music in electronic form, whether through loop-based sampling or, especially in cases like this one, recording sampling, but also to popular music fans, as the practice of sample-clearing gets harder and more expensive, making the face of sample-oriented music (hip-hop, electronica, and even some rock) change with the legal implications.
My own interest in this isn't necessarily vested, as I have dabbled over the years in electronica without expectation of fame or fortune, from old childhood yard sale Casio keyboards to PC-based digital audio workstations, but there is an element of surprise in finding out that a producer you respect just
might
be biting without asking. More intriguing is the penalty artists like Girl Talk will feel for mash-ups that haven't been cleared.