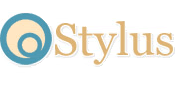 Stylus Magazine
posts an interesting
article
on what Steve Savoca of
Domino Records
(think
Arctic Monkeys
, a perfect example of this phenomenon) calls "priming the pump": a marketing technique that gets social networking sites and blogs (hi there!) to generate buzz.
By priming the pump, the goal is to get enough info out there so that the consumer becomes the one hyping the product (in this case, the band). Following the growth of things like blog tags and MySpace friend counts, both the marketing personnel and the general population can track how popular something is getting. The consumer jumps on the wagon, and the marketing personnel get more money behind the buzzing product to keep the train rolling. With music, this allows a band to become recognized before it even releases an album (hi there, Lily Allen, we're talking about you), and without the assistance of radio play.
So, to paraphrase the article, as the fan consumes, she promotes. As the fan promotes, the audience grows, and the band develops a following. May the Arctic Monkeys and Lily Allen be seen as case studies for "priming the pump."