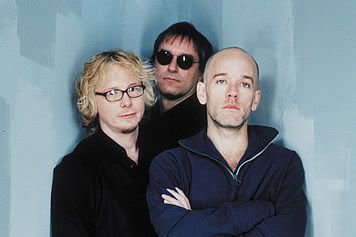 *
The Rock and Roll Hall of Fame
announced
its inductees for 2007 just over an hour ago. Those getting the nod are, in photo order,
Grandmaster Flash and the Furious Five
,
R.E.M.
, The Ronettes,
Patti Smith
, and
Van Halen
.
There will be an induction ceremony at the
Waldorf-Astoria Hotel
in New York City on March 12. The presenters and performers at the induction will be announced next month.
Grandmaster Flash and the Furious Five, to my knowledge, mark the first hip-hop group to hit the Hall. This being R.E.M.'s first nomination, they made it in, and mark the first of the indie bands as we know them today to make it into the Hall. Patti Smith, having just turned 60 in December, just got her belated birthday present.
Personally, I find The Ronettes to be a ridiculous inductee. Their career began in 1961, and was essentially over by 1966. Other than the group performing backing vocals on The Righteous Brothers' "You've Lost That Lovin' Feeling", and three recognizable singles, including "Be My Baby", "Baby I Love You", and "Walking In The Rain", the group had nothing more than Phil Spector and his "Wall of Sound" to thank for producing them and making them famous (not to mention Veronica Bennett, AKA Ronnie Spector, marrying Phil in 1968).
Van Halen will be an interesting sight at the induction. With Eddie looking like Death incarnate and recently firing Michael Anthony, followed up by the obvious David Lee Roth and Sammy Hagar situation, this should be a circus sideshow.
*Pardon the Van Halen logo. I couldn't put a picture with just David Lee Roth or just Sammy Hagar. . .that would display my personal bias.