Bridge Ratings
measures performance for the radio format, and predicts that while traditional analog radio listening will drop as audiences move to satellite and internet radio formats. Bridge predicts that audiences will not flock to small-screen media formats such as cell phone and iPod video until the screens are larger and of higher quality.
There is also a prediction (most likely based on recent patent filings by Apple) that a iPod cell phone will hit the streets in the next 90 days that is made out of titanium, that (obviously) digital music sales will move closer to catching up and eventually taking over physical CD sales, and that
Sirius
and
XM
merger talks will continue to heat up.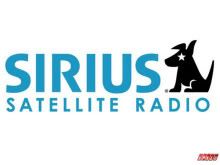 There is no denying that digital music will overtake the CD market. And an iPod cell phone, yeah, that's coming. As for the Sirius/XM merger, say it ain't so! Eliminating competition, that's like cable and telephone service! How much will satellite radio be, seeing how expensive cable is?
Source:
HypeBot