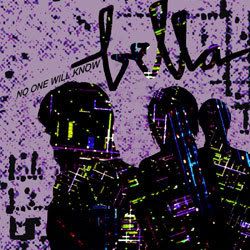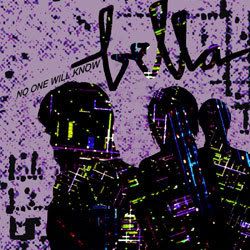 By trading around vocal leads throughout their upcoming album
No One Will Know
, Canada's pop-minded
Bella
wind their way through synth, indie, and dream pop with aplomb. Combining melody, synth hooks, and a catchy chorus, Bella manufacture dance music to go along with hipster haircuts and pogoing dance moves.
The aggro track on the record, "Go", begins with a minimalist synth, combining a robotic "Where did you go-oh" backing from guitarist Cameron Fraser before launching into the guitar-fed chorus. Fraser's lead on "Ocean Or A Lakeshore" is backed by "ah-oh-ah-ah"s from Tiffany Garrett Sotomayer and Charla McCutcheon and provides an edgier vocal and barbed pique which is exchanged for the more candy-coated yet ever suggestive breathily sung female vocals when Sotomayor and McCutcheon take the mic.
No One Will Know
insists that you get up and dance, banging out a head-shaking and foot-stomping rhythm throughout. The bouncy "Camelot" embodies the sparse but heady, worry-free moments that elude us as we grow older, capturing a universal memory in a pop song. The glee this album invokes will leave you positively fluorescent.
Due September 18 from
Mint Records
. Click the album art to (pre) order.