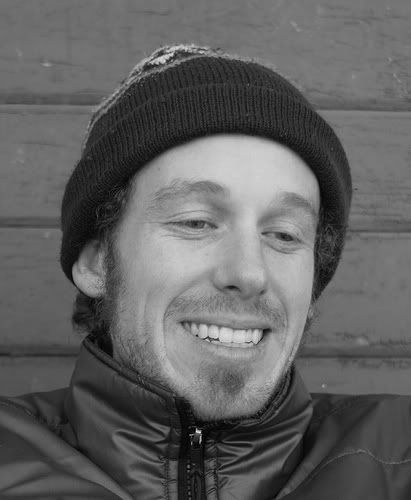 Lately, I've been in love with the closing track on just about every album I listen to. That goes for today's review choice,
Mark Berube
's
What The River Gave The Boat
. The magnificent sound of "Barber Shop", from its rebounding piano to its regal string section, romantically carries the sentimental voice of Berube over the clouds before climaxing in a thunderous cacophony of classically-tuned sound. Although a bit off the path of the rest of the album, "Barber Shop" is one of the songs that speaks to my spirit, musically, more than others of late.
What The River Gave The Boat
is the first half of a double album, to be followed with
What The Boat Gave The River
in the future. A trumpet drives the mid-tempo swing of "Cloudy Day" and upright bass pushes the groove of "Pretty Little Bird (The Saint of Vancouver)", while Berube's voice sings the gospel of the folk tales of today's world. Berube's tales are just as at home in his native Vancouver as the war fields in the wrenching "War Without An End". Singing the sorrow in "Alarms", Mark Berube's voice carries the weight of someone who has seen it all and conveys that experience through that voice. It's not just the choice of his words, which he does stunningly, but the salt and grit of experience and empathy in his voice that makes
What The River Gave The Boat
enough to sprain whatever existential muscle it is that ties the heart to the soul.
If you like what you just read, and you went to Mark's website and liked the songs, leave a comment or
Email AGT
and win a free copy of Mark Berube's new album! Hurry, the drawing ends on August 17!