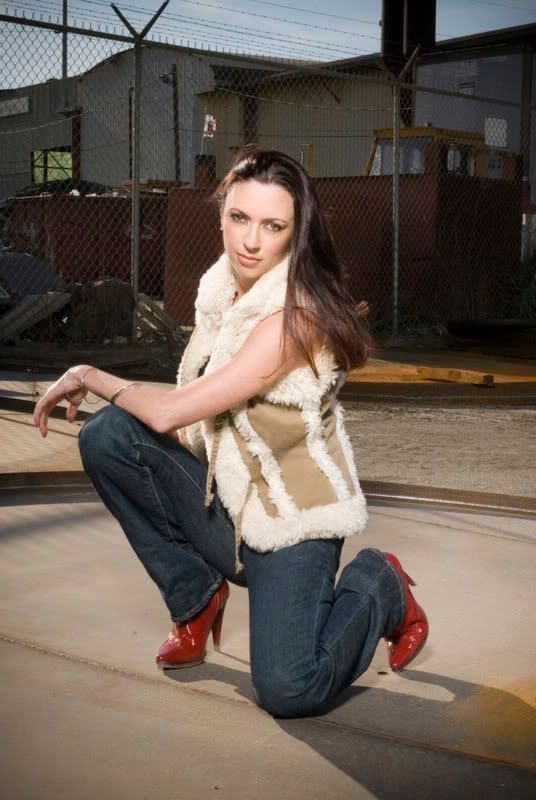 Tonight at
Sonar
,
DJ Baby Anne
will be spinning the Florida breakbeats along with the club sound of
Small Town DJs
. You can get in for as cheap as five bucks.
Baby Anne was gracious enough to answer some questions for Any Given Tuesday:
1)
What/who did you listen to growing up? Who's been your biggest influence?
Everything. Southern rock, disco, alternative, the 80's will always be my favorite. My biggest all around influence is Icey, but my sound influences come from everywhere. Information Society, Joe Walsh, White Zombie, dynamix II, Jackyl & Hyde, other genres of dance music.
2)
The Baby Anne/Jen Lasher album, Assault & Battery
, was stellar. Any plans for a future collaboration between the two of you?
I hope so. I would love to do another project with Jen but it would be different. Maybe just a bunch of singles. It's not easy to plan when we live in different cities.
3)
The original tracks that make their way onto your albums are always great. Do you have any plans to make a whole album of your own productions?
It's always a possibility. I've been thinking of putting something together that includes some of my older tracks as well as new stuff. It might be next after my Past Present Future tour.
4)
How do you spend your time when you're not on tour/in the studio?
I do quiet things. I get homesick easily so when I'm home I am at my house a lot with my dogs. I practice yoga, do a lot of gardening and remodeling on my house, I read a lot and watch a lot of Science and History channel. Pretty boring for most!
5)
What's in your CD player/on your iPod right now? Do you like to listen to your own music?
I absolutely never listen to my own music or what I play in my live set. My iPod has a ton of chill out music and also stuff like Goldfrapp, Imogen Heap, and Tracey Thorne. When I listen to music that sounds nothing like mine, it makes me enjoy djing more.