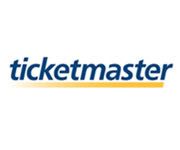 Could
Ticketmaster
and
Live Nation
be breaking up? Ticketmaster has been the primary ticket vendor for Live Nation concerts for as long as recent memory serves, but that might change in 2008. According to a Ticketmaster statement:
"... we now believe it is doubtful we will extend our agreement when it expires at the end of 2008. Live Nation has been a valued client for a very long time and we believe we've taken every reasonable step possible to facilitate a renewal, but they seem intent on a direction for their business that leaves us no viable way to work together."
Live Nation would rather do away with permitting Ticketmaster to collect over $100 million in "fees", which also allows Ticketmaster to collect even more lucrative customer data (name, address, who the customer is buying tickets to see and where, etc.). If Live Nation eliminates the vendor, Live Nation can sell tickets themselves, collect that customer data for themselves, and collect the 'fees' themselves (or eliminate the extraneous fees, which would all but blow customer's minds).
Source:
Hypebot