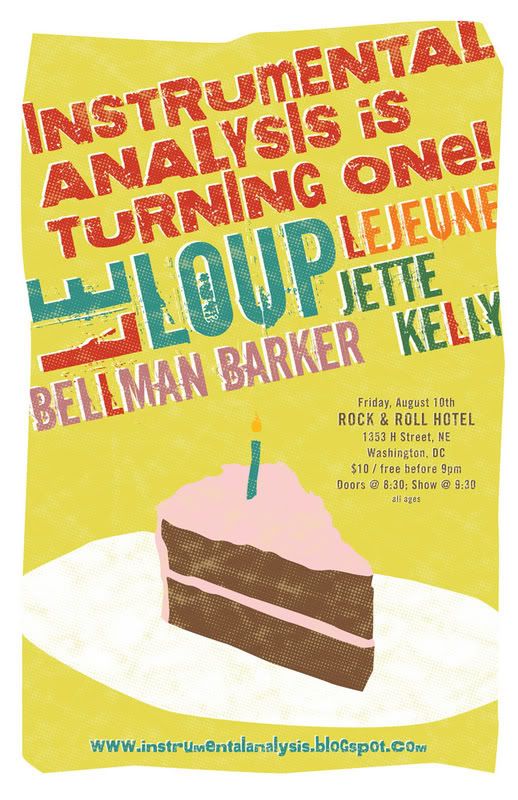 I'd like to take this opportunity to remind you about the
1st birthday party
for another local music blog,
Instrumental Analysis
. Covering DC, Austin, PA, Baltimore, and even my home area of Rehoboth/Dewey/Bethany/Fenwick/Ocean City, IA is off the chart on local music coverage. It's going to be a great show. My moms is going to be in town, so it'll take some encouragement, but you might find me and my mom-dukes getting blown away by
Jette Kelly of Jette-Ives
, among others. The party is this Friday, so get down to DC!