The Raconteurs
are selling recordings of their shows, immediately after the show, and calling them "instant bootlegs." Does it equal a bootleg if it's being released for sale by the performer, presumably in cahoots with their label, and with the label's approval? I thought bootlegs were fan recordings that made their way through the underground. The Pearl Jam ploy wasn't really a 'bootleg', either. Sure, bootlegging has gotten very sophisticated as digital has broken through, but I don't think selling me a CD on the way to the parking lot is a bootleg. Source:
Pitchfork Media
Anyway, you can catch The Raconteurs at the
GMU Patriot Center
on November 17 with
Bob Dylan
.
In light of the re-release of Tim Burton's
Nightmare Before Christmas
and the new soundtrack, check out
Fiona Apple's
new song, "Sally's Song", at
Stereogum
.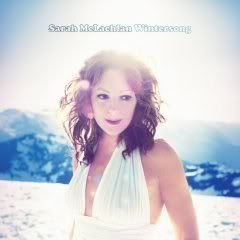 Ack!
Sarah McLachlan
needs you to remind her that Christmas albums are for people like Bing Crosby and Elvis, and maybe James Taylor. More than that, what's with that horrible photo?